AWARDS
FIRST PRIZE FOR THE PROJECT OF
"Gdynia Apartment of the Future"
"Gdynia's Apartment of the Future" was to be an exemplary vision of an apartment, which in 20-30 years could find itself in the so-called Śródmieście Morskie (Sea City). The designers' work was to take into account this specificity, including the privilege of a flat – an apartment with a sea view. The project was to be modern, original, and at the same time comfortable and functional. Adapted to the place, i.e. Sea City – the newly emerging seaside district of Gdynia. The day zone, which includes a living room with a kitchen, has been skillfully separated from the private zone, the so-called "Intelligent" glass which becomes milky under the influence of electric impulses.
It is possible to display the image from the Internet on the frosted glass. An oblong lamp that connects all rooms is led through the ceiling. Underlining the advantage of the unique location, the entire façade facing the sea was glazed with sliding doors. An additional accent in the interior is the vegetation that will always be close to people. In this case, one of the walls has a so-called "green wall" made of natural moss, the maintenance of which does not require any additional care. Additionally, the apartment can be accessed via a panoramic elevator.
The materials used in the interior are a polyurethane spout on the floor, white lacquered MDF boards, glass and stone. Glass has been used as an important structural element in furniture. The dining table, the island and the bed rest on it, thanks to which we get the feeling of floating furniture in the air. A large wardrobe running along the entire longitudinal wall of the apartment is a place for storage.
https://www.weekendarchitektury.pl/gdynski_apartament_przyszlosci.html
WINNER OF THE COMPETITION
"Express your inner self"
The "express your interior" competition was designed to select the original design of the SITAG chair, which was finally launched for sale. The graphic presents a free lithographic interpretation of the company name, which forms a consistent form with the letters in vertical divisions.
https://www.facebook.com/photo/?fbid=10150637312240571&set=a.10150637309320571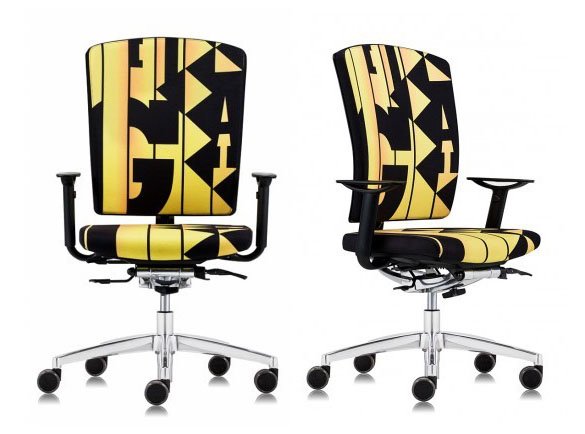 PUBLICATION